Start with a good plan. I use my own Progressive and Paul Youngs Parabolic tapers
It will take three different planings to make one strip. This is the first cut.
you need to be able to take a .005 cut
This is my grandson Bradley with his first rod and I hope there will be many more
Bradley made his first rod over Christmas vacation
At work at the glueing machine. I have boiled pieces of glued up rods in water without a failure.
One of eight coats of French polish finish.
Cork and reel seat ready for glue.
Shaping the grip. I like the Payne style, although this is your choice.
This is the Brazilian agate striping guide.
All of my cane is over thrity years old, some was imported before the 1964 embargo.
This is where it all starts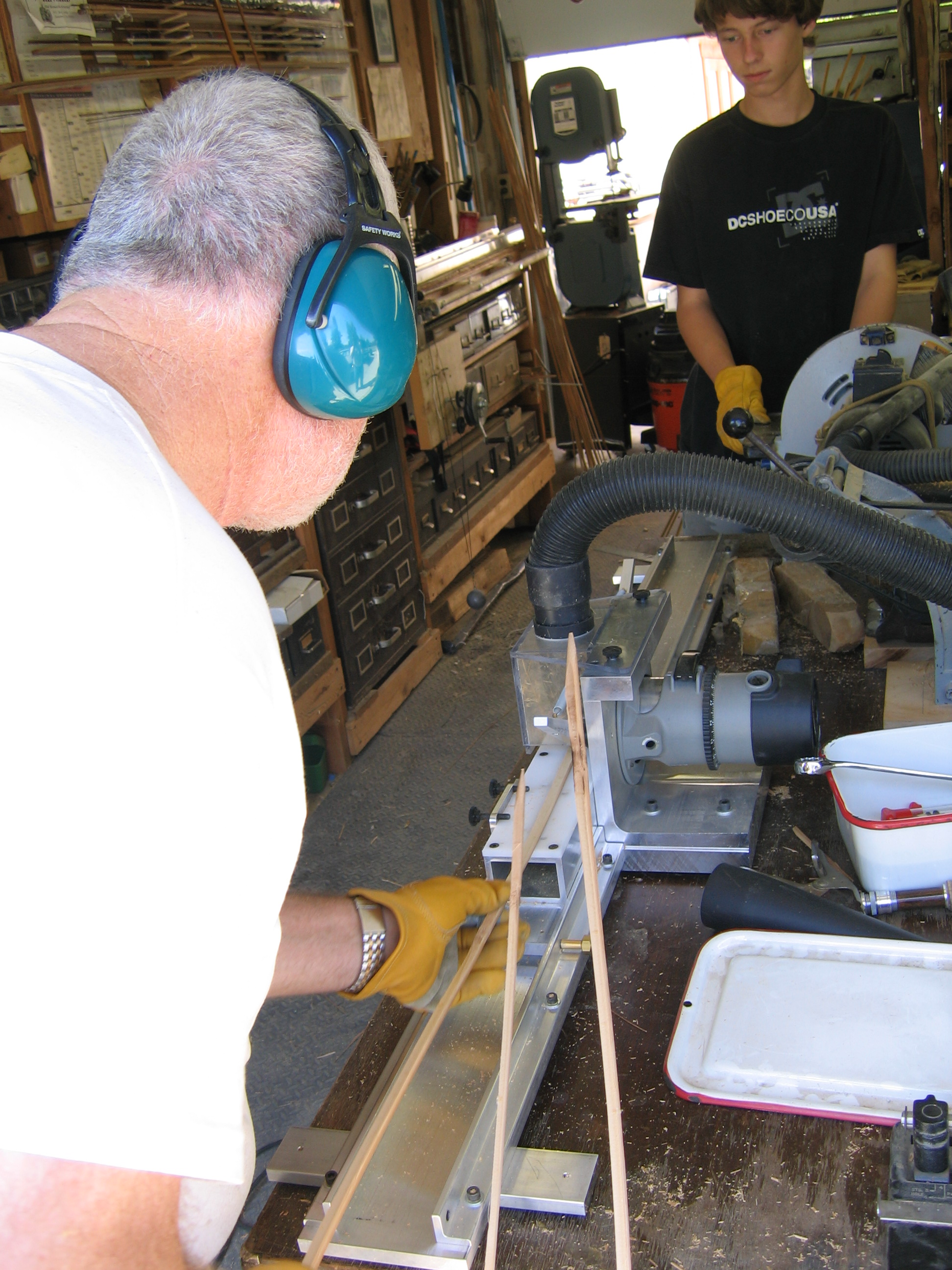 Bradley our grandson, and I working at my beveler made by Bellinger Rod company.
There is an art to tempering. This is done before the final planing.
Straighening the blank before the glue sets. Be quick.
The ferrules are ready for glue.
Fitting the ferrules, it takes about an hour to do it right or three seconds to screw it up.
This rod is ready for guides.
You don't need all of these planes, but it's nice to have them